Current Minimum Wage
$9.25 an hour
Cost of Living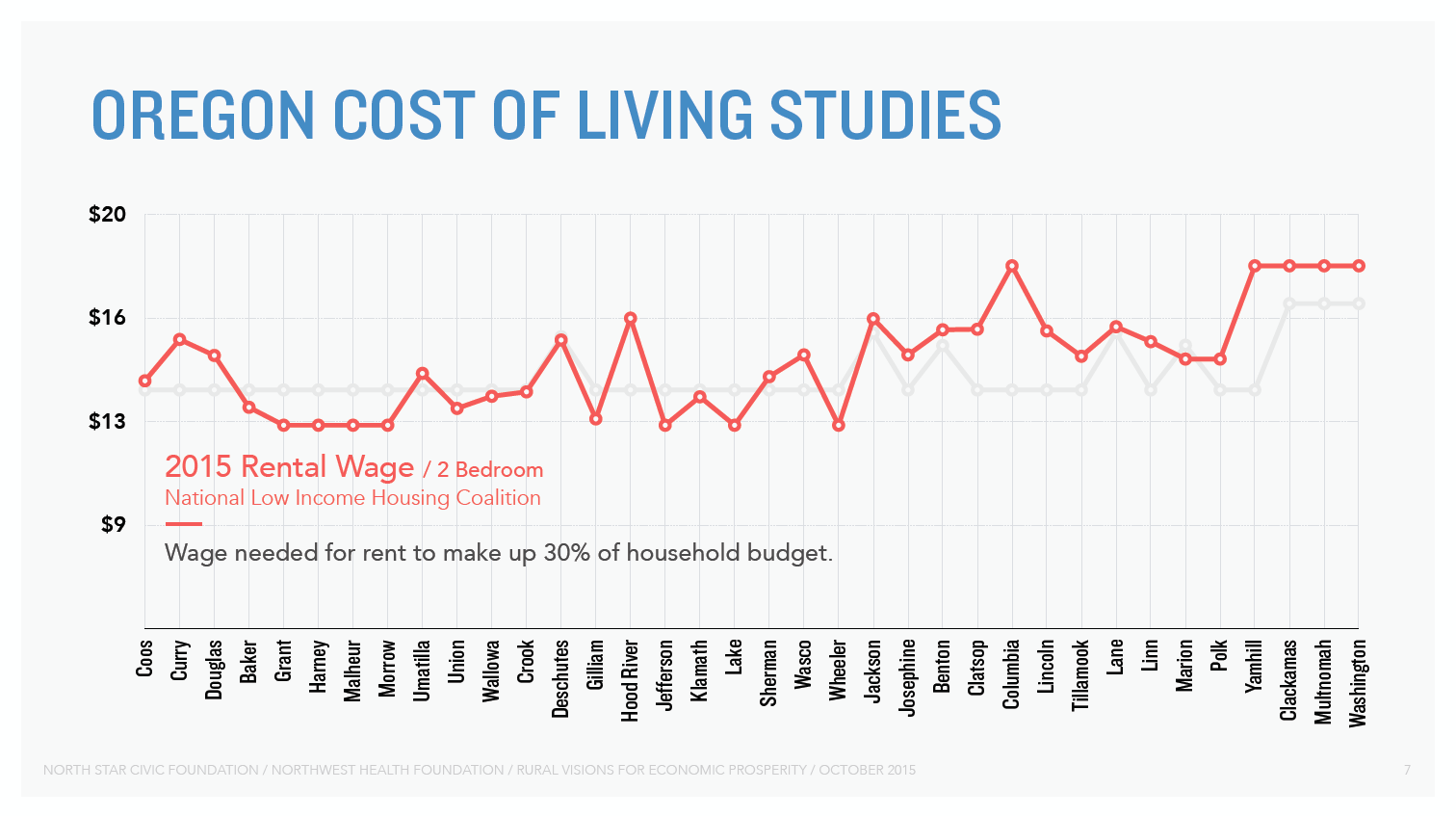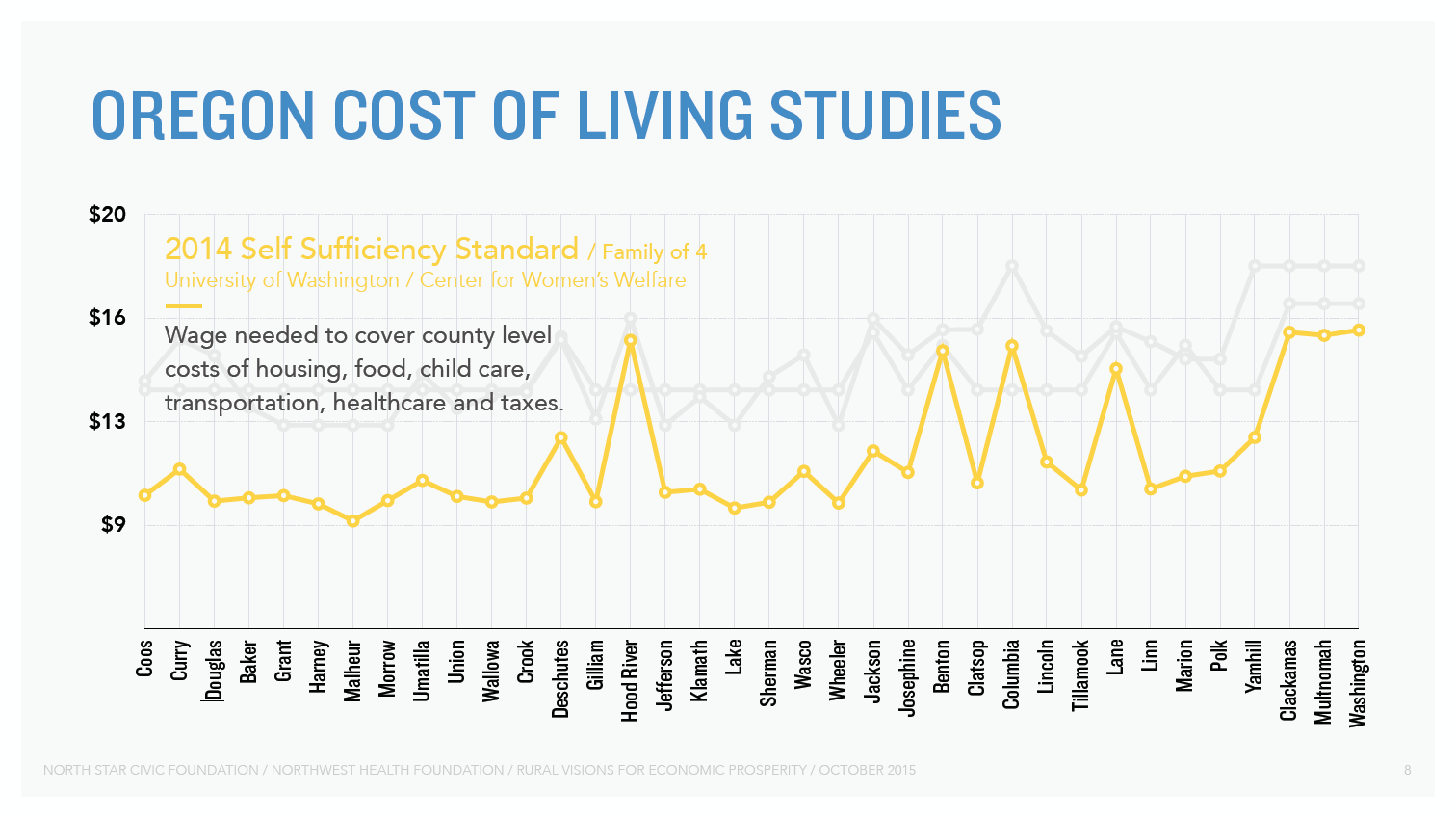 That depends on who you ask. According to the Economic Policy Institute's 2014 Family Budget Calculator, a living wage for a family of four ranges between $14/hour and $17/hour, depending on the county. The National Low Income Housing Coalition estimates a "rental wage" between $13/hour and $18/hour in order for a family to afford rent on a two-bedroom home. And the University of Washington's 2014 Self Sufficiency Standard suggests a living wage between $9/hour and $16/hour for a family of four.
There are two coalitions advocating for a higher minimum wage in 2016.
Raise the Wage Oregon proposes a state minimum wage of at least $13.50/hour, implemented by 2019. They specifically require that the legislation include farmworkers and restaurant workers. They also want to change the rules so that Oregon localities can set a higher minimum wage than the state minimum wage. (For instance, the City of Portland could set a $15/hour minimum wage, on top of the state baseline of $13.50/hour.)
15 Now Oregon demands a $15/hour minimum wage throughout the state, implemented by 2019.
Both coalitions hope that the February 2016 legislative session will resolve the issue. If not, though, both coalitions are working on gathering 10,000 signatures each so that they can qualify for the ballot measure titling process for November 2016.
Where does Northwest Health Foundation stand on the issue?
About a third of all jobs in Oregon pay less than $13.00 per hour, which for most Oregon families is not enough to pay for basic needs like housing, transportation, food and child care. We also know that costs to live in Oregon depend on where you live in the state, and that small, rural economies aren't the same as large, urban economies.
Before we support any one approach to raising the minimum wage, we want to understand the issues better. We joined with North Star Civic Foundation to have conversations with communities throughout Oregon last week, and we're looking at all kinds of data as well. Keep an eye on this blog; we'll report what we learn here in early November.